ACE SPECIALIST HSC TUITION
Our UCAT teachers are here to help you acheive your best
Medicine is close to the heart of ACE, with over 75% of the ACE team being medical students and our three founders all accomplished Doctors. As a result, the ACE team is proud to offer you the most comprehensive support for your UCAT preparation, and your broader journey towards securing a career in Medicine. 
For 2022 we have an exciting update for our course. This year we are partnering with Medify, the leader in online UCAT question banks, such that ACE students will receive a Full Season Pass to Medify as part of their ACE enrolment.
Also, following our Foundations Term from January 2022, all students will be able to sit fortnightly Trial Exams on-site, under full exam conditions, to track your performance against the ACE cohort – a group of students who are consistently among those securing offers for Medicine at major Universities such as USyd, UNSW, WSU and JCU just to name a few.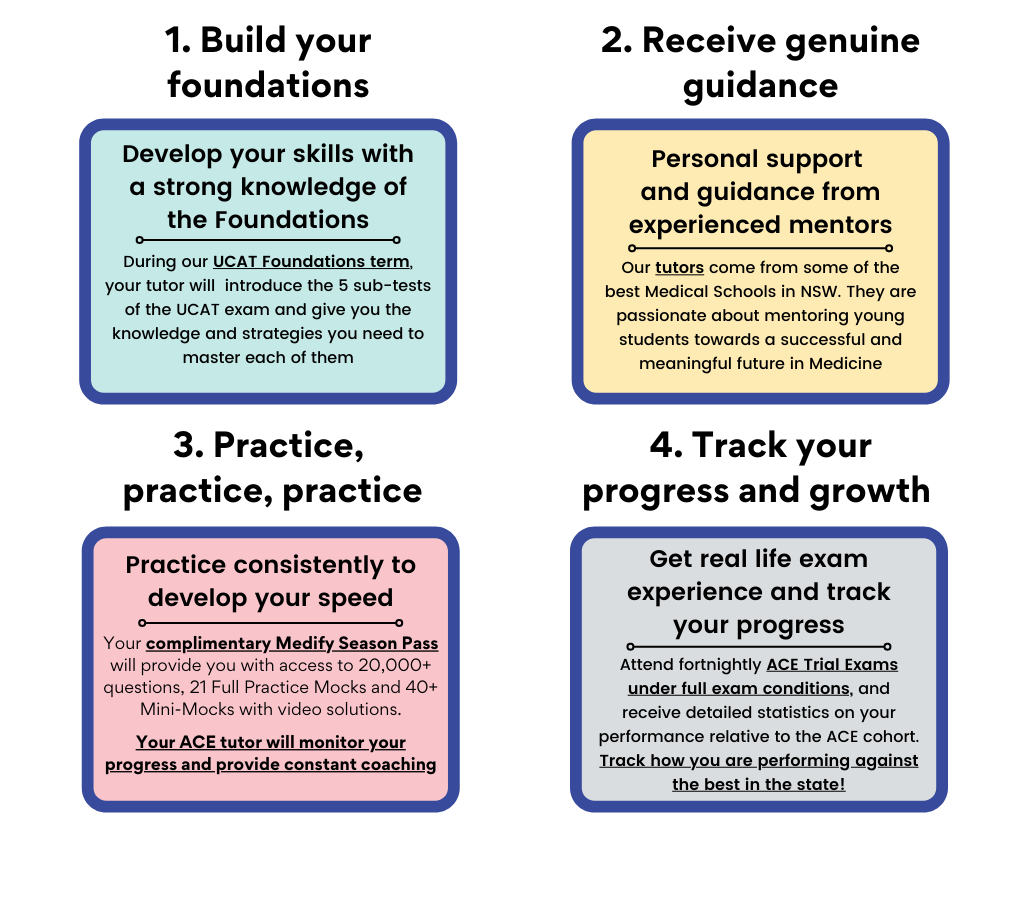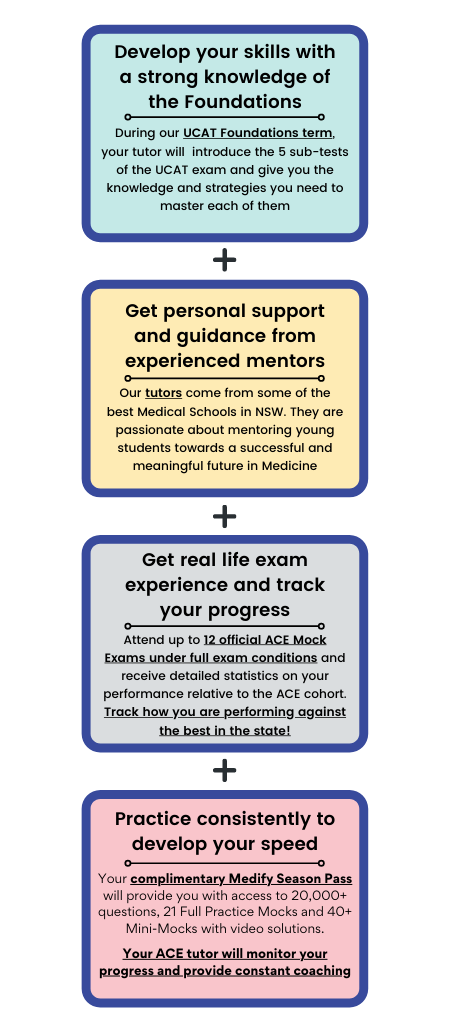 Know where you stand and get ahead, long before exam day!
No matter when you start your UCAT studies at ACE, you will have the opportunity to sit Fortnightly Trial Exams under full Examination Centre conditions.
These exams give you a unique opportunity to test yourself regularly under exam conditions. For each fortnightly exam, students will receive detailed statistics showing your performance relative to the broader ACE cohort.
There is no better insight into your chances of securing a spot in medicine than knowing where you are performing relative to a group of the brightest students from NSW selective schools such as James Ruse, North Sydney Boys and Girls, Baulkham Hills, Normanhurst and more!
Our 8 week Foundations term helps students understand exactly how to approach the five unique sub-tests in the UCAT exam
44 questions | 21 minutes
We focus on how to
read and interpret passages quickly and effectively
. Eliminating wrong options is essential and we cover how to identify the common reasons answer options are wrong.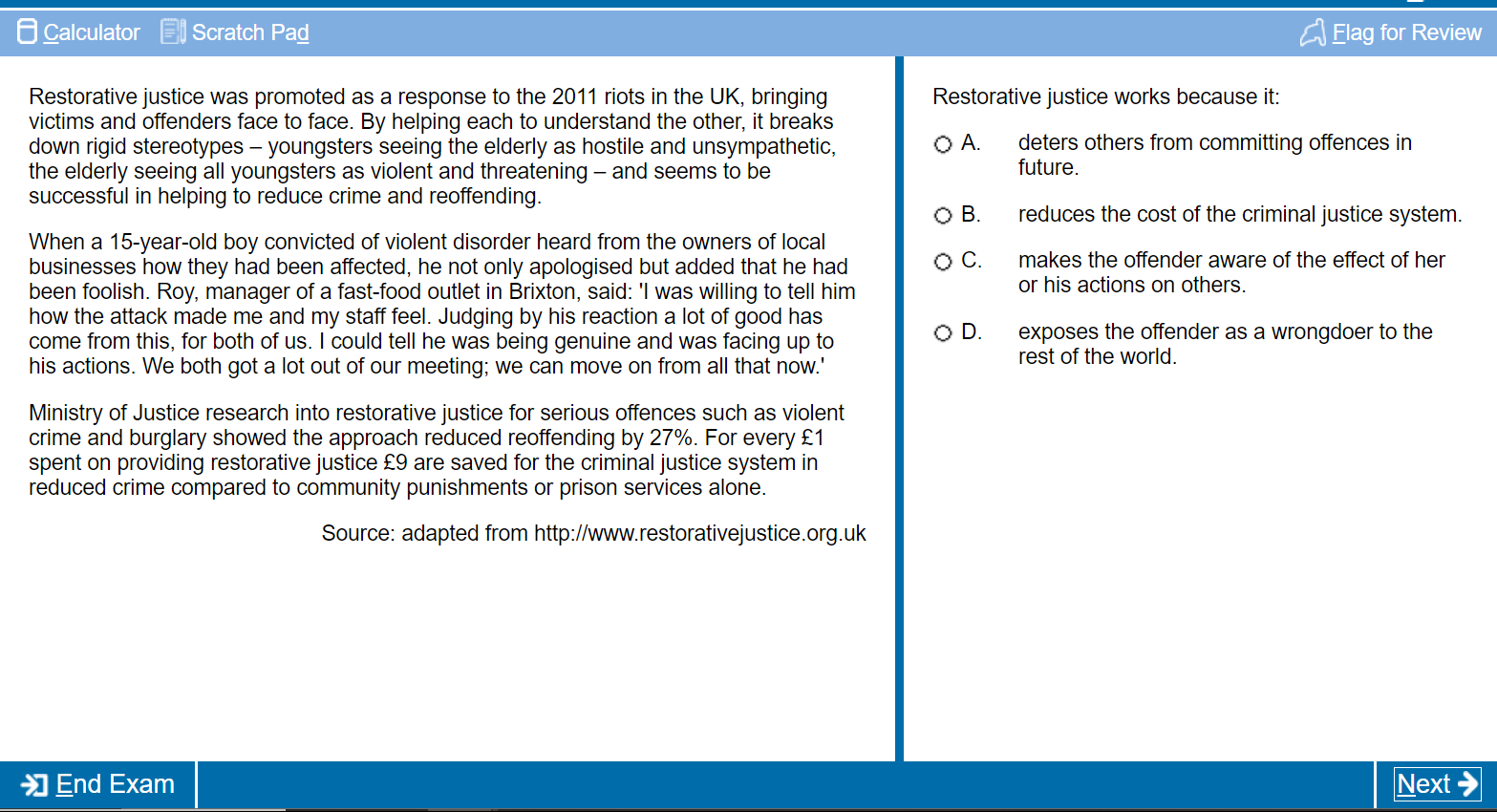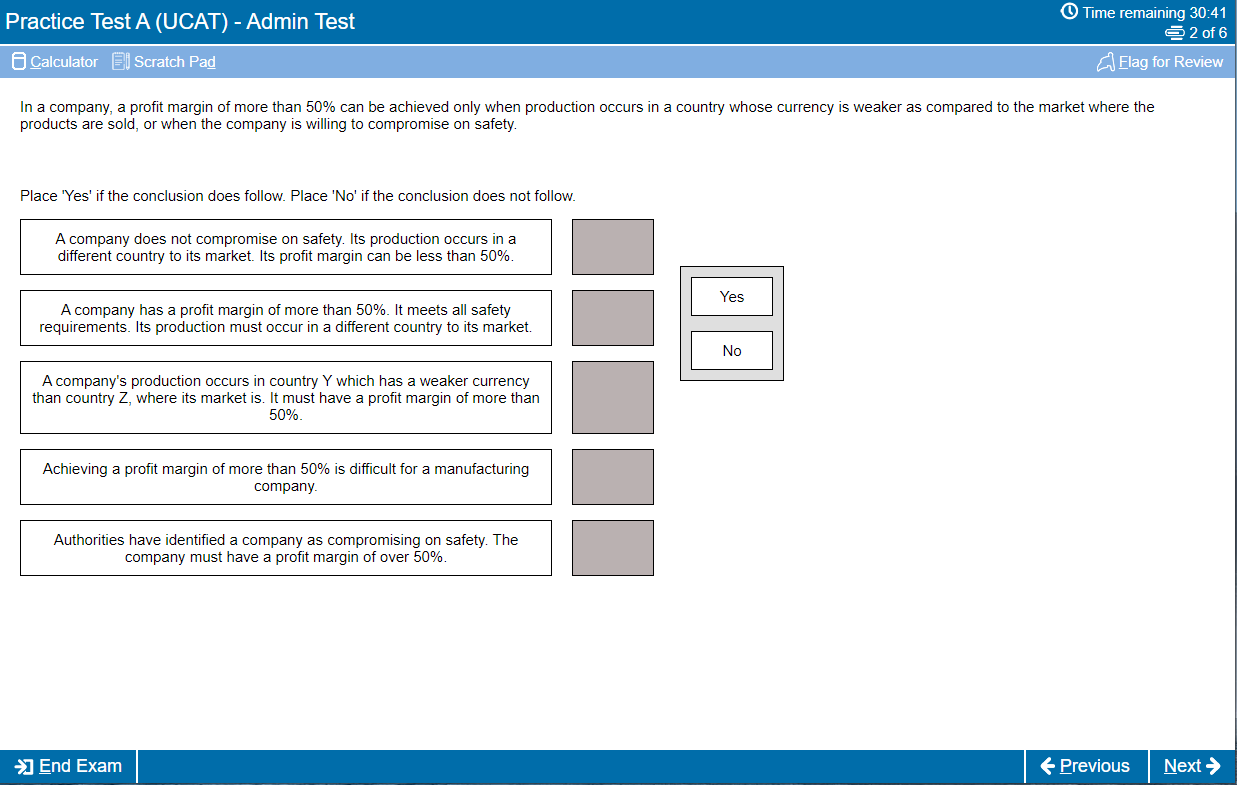 29 questions | 31 minutes
We teach you how to analyse information in graphs and figures and the
quantitative and qualitative information
you're likely to encounter.
36 questions | 24 minutes
We teach techniques to perform
rapid and accurate calculations
. Our UCAT Online Simulator will help you become familiar with the UCAT calculator, an important tool in this section.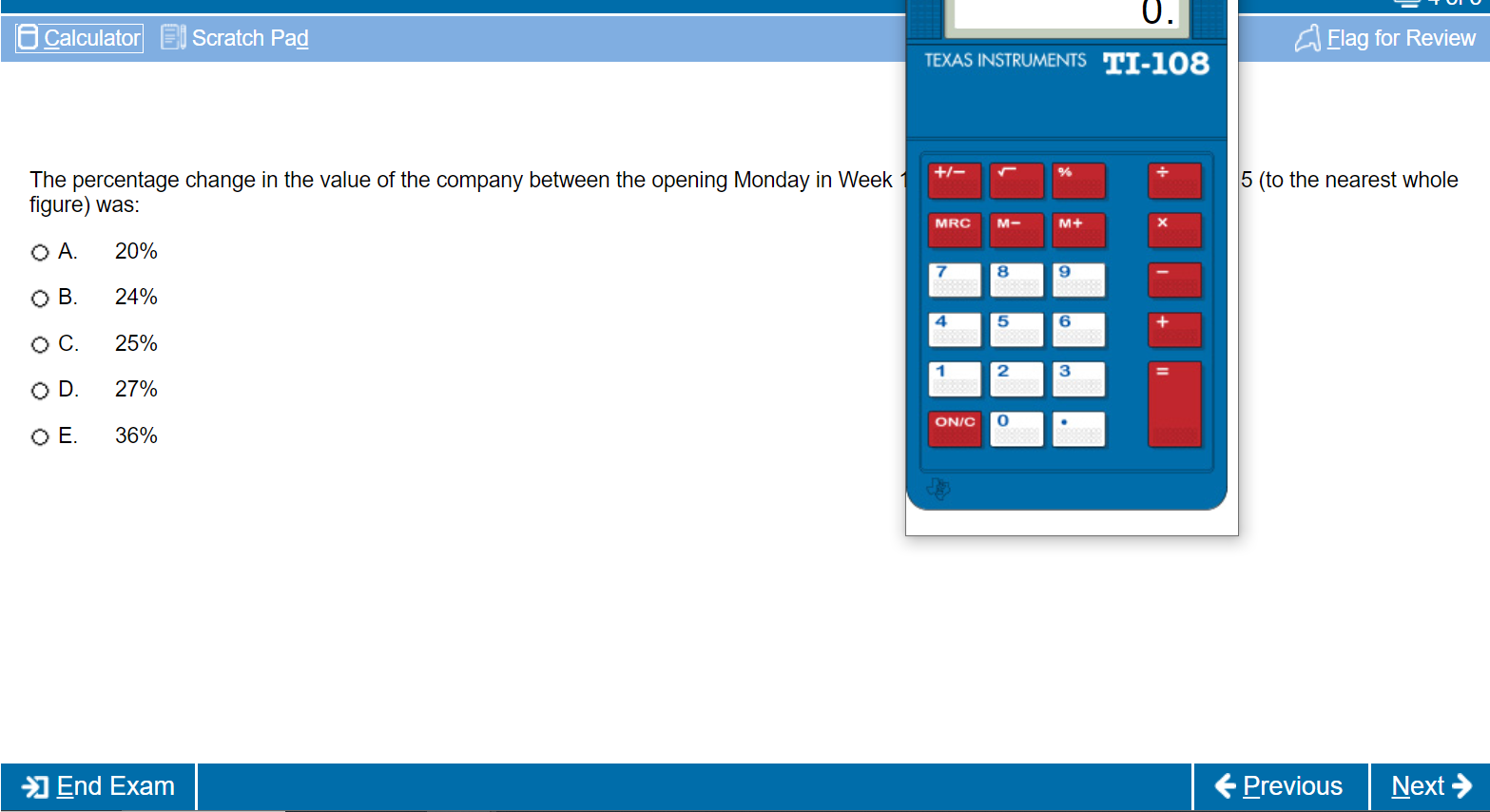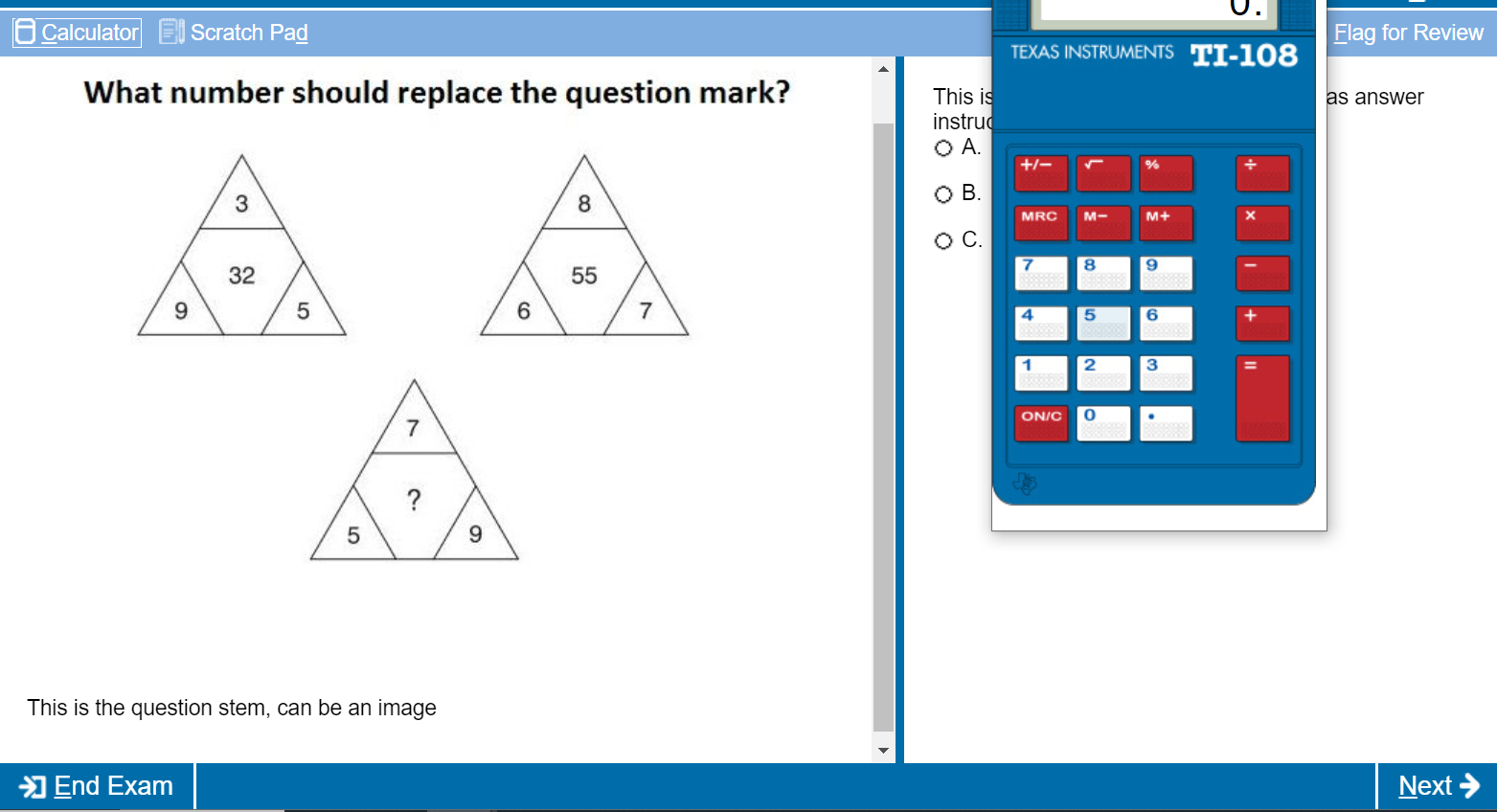 55 questions | 13 minutes
We teach you a
systematic approach to pattern recognition
, and the most common patterns and their features to help you quickly answer questions.
69 questions | 26 minutes
We provide a
framework for analysing ethical scenarios
, and cover important ethical responsibilities and issues to be wary of when approaching this section.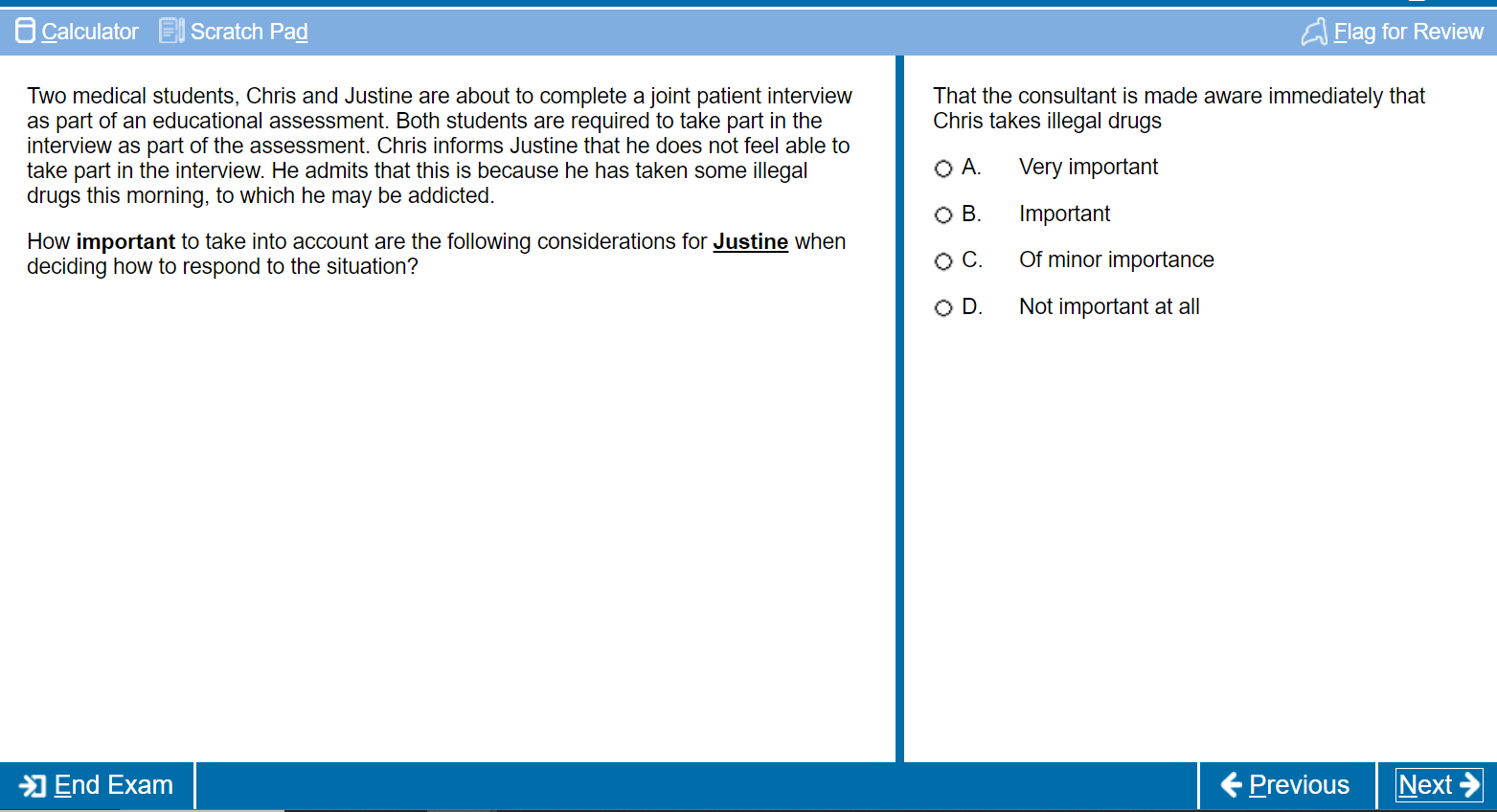 Combining the best tuition with the best online question bank for the ultimate package!
Once you know how to approach the questions strategically and efficiently, building your speed and accuracy takes practice, practice and…. more practice! That's where Medify comes in. With your complimentary Season Pass, you will have access to Medify's 20,000+ question bank to hone your skills and increase your speed all the way up to Exam day.
Better yet, your ACE Tutor will be there to cheer for you and help you stay on track. With visibility over your progress and results, your ACE tutor will help to steer your practice to be the most effective it can be!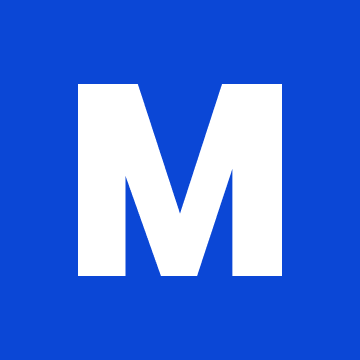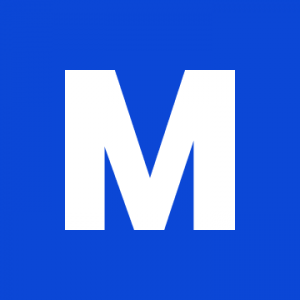 ACE UCAT Foundations
8 week term only
Weekly Student Resource Booklets

Covers all 5 UCAT sub-tests

Non-ACE student pricing $1,100
UCAT Preparation Course
FULL COURSE
Our "Everything you need" package!

ACE 8 week Foundations Course

Access to Official ACE Mocks

Non-ACE student pricing $1,850
*** Further discounts apply for students taking multiple subjects - please enquire ***